Chronicles of Albian – The Magic Convention
Download FREE »
Help gwendolyn to repair Albian Castle for the Convention of Magic Masters!
Fairy Godmother Gwendolyn is overjoyed that she will host this year's coveted Convention of Magical Masters at her home – the age old Albian Castle. Nestled high in the mountains of Albian, the castle stands boldly, however it is in a dreadful state. Gwendolyn needs to make sure it is cleaned up for all of the most powerful wizards, sorcerers and magicians who will be arriving in just a few weeks time. So she calls you, a dependable relative, to come and lend her a hand…

You gracefully accept Gwendolyn's invitation to the castle and so begins your magical adventure in Chronicles of Albian. Gwendolyn sends you off to work immediately to sift through the cluttered rooms of the castle, looking for valuable items that can be sold to Fitz the leprechaun-like shopkeeper. Any profits you make must be used to repair and renovate the castle with new bridges, towers and stone walls.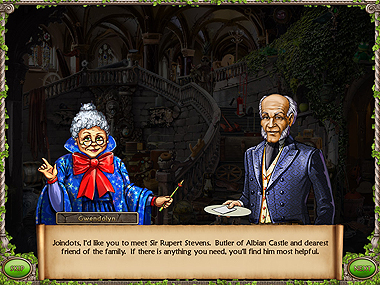 Chronicles of Albian is a charmingly straightforward Hidden Object game. Some say it is a little too uncomplicated for their taste, but in our opinion it's exactly what you need after a long hard day to wind down. With beautiful, fairy tale graphics and lots of objects to find, it's a perfect choice. To be completely honest, this game has some really challenging searches. The castle rooms are really cluttered, objects can be super tiny and half hidden behind other objects. Even Hidden Object game experts will find themselves racing against the clock.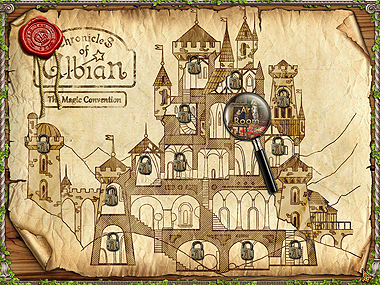 You get 3 hints at the very beginning, but then you need to find magic wands in each level to get further hints. If you find one among the clutter you get a hint at the location of one object. There's also a tiny hidden fairy. If you find her, she'll pick out a random object for you.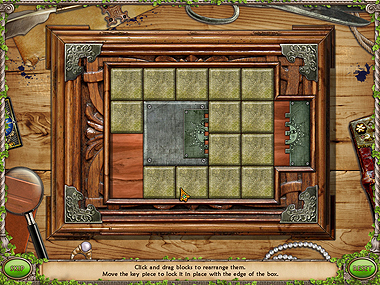 Every once in a while you'll receive a special mission from one of the convention's guests to complete a puzzle or a rare hidden object scene. These missions are relatively easy (Jigsaws, Spot the Difference, Sodoku) and you get paid for them so it's a simple way to fill your pockets with more gold.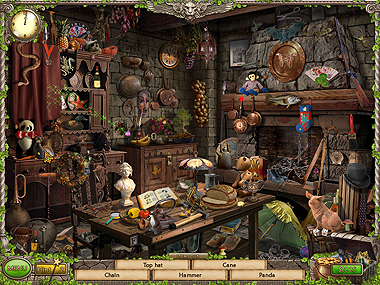 So relax, allow yourself to get lost in the magical fairy tale land of Albian. Visit the castle's art room, wine cellar and armoury, discover unique items and maybe even a lovely fairy or two. To have a truly lighthearted experience, you can play the game in Relaxed Mode so you don't need to feel pressured by a time limit. All in all, Chronicles of Albian is a delightful, magical Hidden Object game that's fun for you and the whole family!
Download FREE
Download this FULL Version PC Game with No Time Limits for FREE!