Autumn's Treasures: The Jade Coin
Download FREE »
Help Autumn search across the globe to find her grandfather's treasures!
What's a girl to do if her grandpa dies and leaves her an antique store and a journal with many missing pages but with hints of the existence of a Jade Coin that brings good fortune? Anybody who's ever watched Indiana Jones knows the answer to that: Traipse around the world looking for the missing journal pages and the lost treasure of course! And in the hidden object game Autumn's Treasures: The Jade Coin our heroine does exactly that.

After finding the journal and realizing that the missing pages she desperately needs are stashed away in auctioned-off artifacts, Autumn begins her journey around the world, visiting places like Crazy Joe's hut in the Everglades, the Mayan ruins in Guatemala and a Buddhist Temple in Sri Lanka, in pursuit of the buyers and their artifacts with the hope of finding the missing pages. The plot thickens however when our courageous heroine realizes that Gramps may have been involved in criminal activity… only to find out later on that he was coerced into helping a crime family syndicate!

Adding a twist to the usual straightforward hidden object scenes, Autumn's Treasures: The Jade Coin requires our heroine to continuously look for various pieces, which together create a tool that helps her move forward in the game, whether this is a key to open the safe, a chainsaw to unlock a shed or even find a light bulb to turn on the light.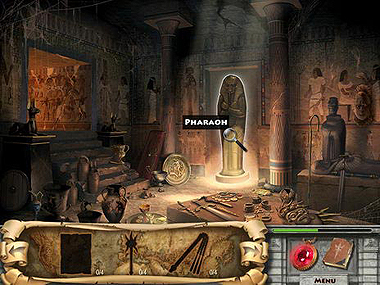 Each chapter takes her to a different location around the world and in each location there are 3 different mini-scenes. Our heroine moves in-between the 3 different mini-scenes to find the relevant items; one moment she is assembling a fishing rod to find a treasure in the lake and in the next she's looking for bits of a drill to open a steel crate. Luckily, Gramps' amulet is there to provide hints for finding little objects in case you are stuck!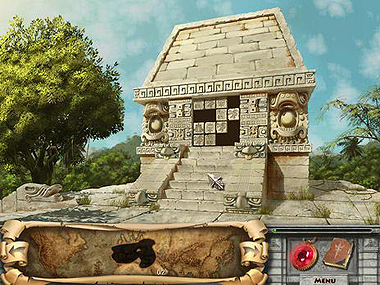 Autumn's Treasures: The Jade Coin also has a variety of mini-games, like trying to unlock a jar by matching symbols on the lid or a Sudoku type puzzle where no identical tiles can be in the same row or column. Most mini-games are part of the storyline, helping our heroine progress from one scene to another, for example: dragging pieces of a torn journal page to their proper place to restore the picture. Once the puzzle is complete our heroine will find out her next traveling destination. And, while puzzles can be skipped it's usually worth doing them, as they are fairly easy and if you are successful, it will take a couple of minutes off your final game time.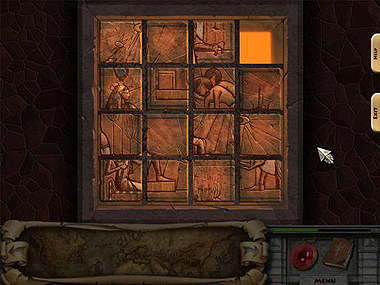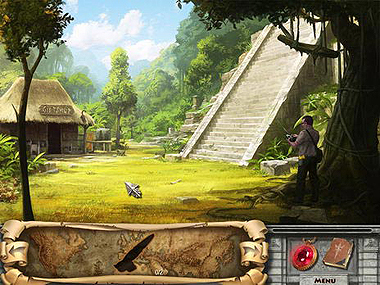 If you've ever wished you could embark on an adventure and travel to exotic locations to hunt for treasures, you will love this hidden object game! With great visuals, a good storyline and smooth game play it really is an enjoyable experience.
Download and play Autumn's Treasures: The Jade Coin for FREE!
Autumn's Treasures: The Jade Coin
Download FREE
Download this FULL Version PC Game with No Time Limits for FREE!