Delicious – Emily's Taste of Fame
Download FREE »
So the kids are back to school and finally you have some time to yourself!
This is the perfect opportunity to indulge in a fun girlie Time Management game, and we have just the right one for you – Delicious – Emily's Taste of Fame. It features a loveable heroine, adorable eateries with a variety of customers that will challenge your cooking skills and a chance at fame. It's everything you need for a few hours of "me time" game play.
The game begins and you're taken back to a month ago when Emily and her friend Francois crash their car in the roadside town of Snuggford. They were on their way to Emily's new cooking show in Hollywood and now they don't have enough money to fix the car and keep going. The duo enters a diner to figure out what to do next. It doesn't take long for the friendly Emily to hit it off with the diner owner and she gets offered the chance to earn money behind the counter by cooking up delicious meals so she can repair her car. The good news is Emily and Francois embark on a cooking and serving adventure filled with interesting new people and places. The bad news is Emily's cooking show producers won't wait forever!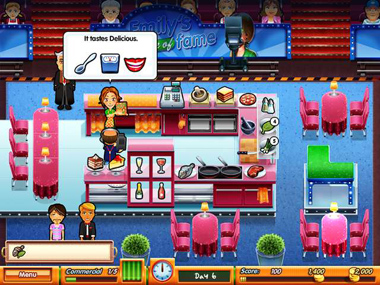 Emily's Taste of Fame is the fourth title in the restaurant based "Delicious" Time Management game series. As much as this game resembles its predecessors, Emily's Taste of Fame also includes huge improvements and added features like daily challenges or tasks that need to be completed in addition to restaurant duties. What's more, Emily isn't just confined to working in restaurants. You'll follow her out to a farm, shops and other adventurous places.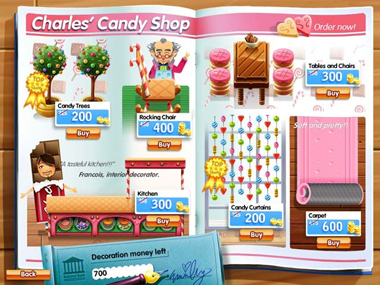 In Delicious – Emily's Taste of Fame you have two daily goals. Complete the standard goal so that you can progress in the game and complete the expert goal to earn extra cash that can be used to decorate the restaurant. Decorations have special qualities that enhance Emily's service or improve customers' actions. Last but not least, each level has a hidden mouse that leads to bonus games and challenges (and a bunch of Easter eggs hidden in a variety of places too!).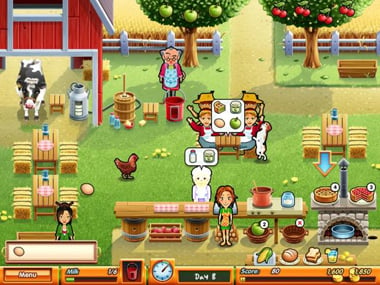 Some tips we can offer you as you delve into Emily's Taste of Fame:
The more the merrier – try to check out two or more people at a time at the cash register because you will get a combo bonus. However, make sure they are both HAPPY customers or it's better to check them out separately.
A good host entertains – On many days, you will have an entertainer in the restaurant to keep customers happy. Click on the Entertainer and then the table or customer of your choice (they must be sitting). This is a great way to brighten the spirits of a customers waiting to pay or keep sitting customers busy while you take care of takeaway orders.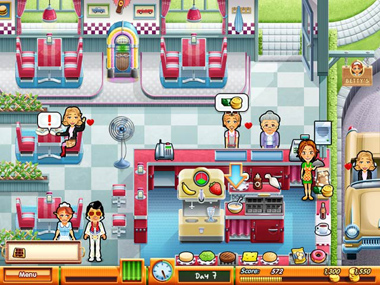 Any Time Management game player, beginner to expert, can play Delicious – Emily's Taste of Fame because it has adjustable levels of difficulty. Plus, you can change the level of difficulty after you have already started playing.
Will Emily make it to Hollywood on time to tape her new cooking show or will she discover new things that are more important than fame and fortune? Head on out to Snuggford and find out!
Download FREE
Download this FULL Version PC Game with No Time Limits for FREE!