Hidden World Of Art 2
Download FREE »
Help Lara clean up classic pieces by finding cleverly hidden objects
In the fantastically artistic hidden object game Hidden World of Art 2, we meet Lana Vassari – a young and brilliant art restorer. After a rejuvenating summer holiday, Lana returns home to the town of Everton, only to learn that a string of mysterious art robberies has the police and FBI baffled.  A mob of experienced art thieves has been stealing world famous paintings from well-know art collectors, many of whom are Lana's former clients. And since there's no better undercover agent for the case than the most respected restorer in town, Lana joins the investigation, and so begins an intriguing criminal chase!

You begin following Lana on her adventure as she gets commissioned by the police to work with the local museum and auction hall on restoring some of the stolen paintings that were recovered. They were returned vandalized with newly painted objects painted on top of the original masterpieces. Every painting you help Lana restore will bring you closer and closer to catching the thieves that are turning the art world of Everton upside down.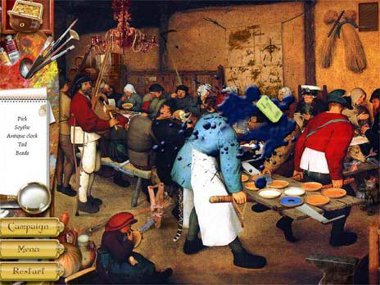 Hidden World of Art 2 is rich in gripping action and beautiful art. On each level, you are presented with a world famous painting that you must carefully observe and find the wrongful objects. If you succeed, you earn coins which you can then use to buy furniture and decorations for Lana's room, but that's a totally optional feature.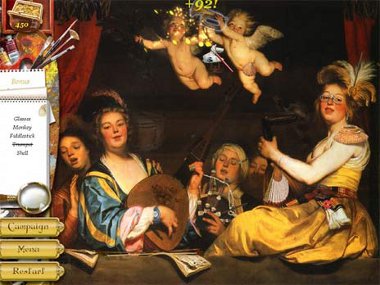 The further you get into this exciting hidden object game, the more challenging it becomes. Objects from brooms and fish bones to baby rattles are hidden in these timeless pieces of art and sometimes the camouflaging is simply genius. But don't worry, you can choose to use 'hints' to help you find objects if you're really stuck. Just click on the magnifying glass to request one. The first hint is free, but the second hint costs 250 coins and every hint after that costs another 50 coins. So think it over before you get hint happy!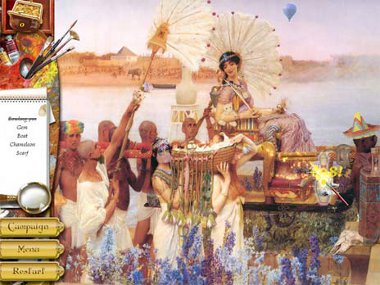 If you can't find an object, a handy tip is to eliminate as many of the visible objects as you can (you can remove objects in any order).  Once you clear those out, the tricky objects tend to be easier to find. After eliminating a certain amount of objects, you'll get to play a bonus round where you must find 3 objects in a specific order. You can use hints in the bonus round and it's worth the coins because you earn so much more for your finds.
In addition to the captivating plot of this hidden object game, each level is accompanied by beautiful classical music that originates from the period when the paintings were created. Sounds that represent the story of each painting are heard as you work to restore it, bringing the historical periods to life in a delightful way.  When a level is completed, the painting is added to the 'Gallery'. You can click on the Gallery button to view each painting and find out who the artist was.
With each painting you restore, you'll also uncover vital information that will help Lana catch the thieves. Full of suspense, turns and twists Hidden World of Art 2 will have you on your toes as you climb from level to level. And what a surprise ending you'll find when you reach the last level! But that's all we'll give away for now. Happy hunting!
Download and play Hidden World of Art 2 now for FREE!
Download FREE
Download this FULL Version PC Game with No Time Limits for FREE!