Paige Harper and the Tome of Mystery
Download FREE »
Help Romeo and Juliet fall in love and join Robin Hood's merry men!
Paige Harper's worst nightmare is about come true in the Hidden Object game Paige Harper and the Tome of Mystery! One night, while searching the Library for a rare book, Paige suddenly finds herself in a secret room with a handsome spirit trapped inside. Many years ago he stumbled across a mysterious book, which trapped him inside the Tome and now he needs Paige's help to solve the book's mystery in order to free all the trapped souls. Worried she will be stuck there forever, Paige doesn't waste any time and immediately embarks on a quest to solve the mystery, only to realize that before she can do that, she must first help various characters in famous literary works – like Hamlet, Sherlock Holmes and Romeo & Juliet – solve their own problems!

Paige Harper and the Tome of Mystery offers a great twist on the standard gameplay in this genre. Whether you are in Capulet's Garden or Treasure Island, the scenes are presented in a unique pop-up book format and within them you need to look for various objects, like Romeo's love letters to Juliet or a misplaced football in Robin Hood's camp.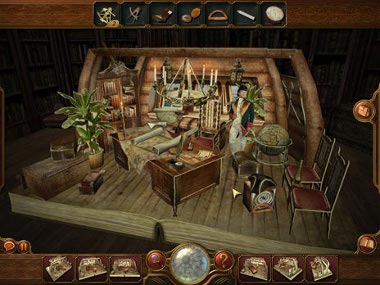 The hidden objects are presented as shadows and you can navigate the scene with six different camera angle settings, basically allowing you to peek in each nook and cranny. This unique feature offers you a 3D look at the game plus an option to zoom in if that screwdriver you are after is impossible to find!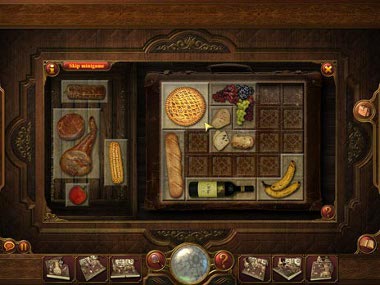 This Hidden Object game features 28 mini-games, which are thrown in between scenes and blend in well with the storyline. And, although easy enough, they are unique and still good fun; some are simple Match 3 games where you need to match potion bottles, others are Puzzle games where you have to move pieces around to fix a lamp or twist pipes to restore the fountain.
Some mini-game, once completed, provide important items or information to continue the game; for instance, completing a puzzle and provide spare parts to Captain Nemo will repair the Nautilus and allow Paige to move on to the next chapter. Others can be easily skipped as they offer no valuable information to the game.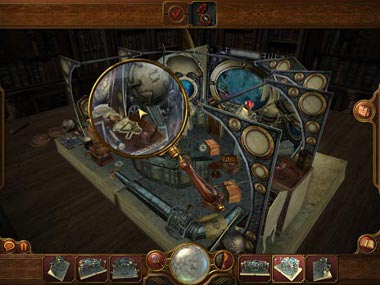 In addition to the standard add-ons, like a Hint button that recharges after 35 seconds, the game also offers great features like interesting snippets of information while the game loads; from William Shakespeare's average yearly income to the number of Harry Potter books sold.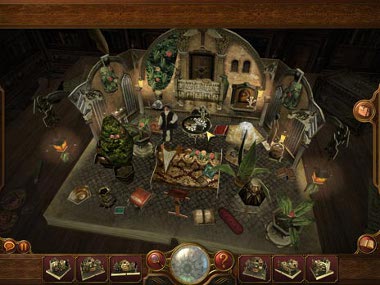 All in all Paige Harper and the Tome of Mystery is a rare Hidden Object game, not only in the amazing visuals but also in the unique gameplay, offering an interesting twist on the genre. Great add-ons like adjusting the brightness of the screen when in a dark room and a low graphics mode for computers, which aren't optimized guarantee players enjoy the game to the fullest.
Download and play Paige Harper and the Tome of Mystery for FREE!
Download FREE
Download this FULL Version PC Game with No Time Limits for FREE!