Phantasmat
Download FREE »
Download FREE »
Dive into Phantasmat and get to the bottom of a long forgotten tragedy
Nothing seems right. Ever since you crashed your car during that heavy rainstorm, the world has become a dreary, frightening place. The mere fact that you spiraled off a slippery cliff, landed in a mucky ditch and survived is strange on its own.  You leave your car behind and start exploring the dark forest that surrounds you, looking for a sign of life. You meet a pale girl who tells you, no matter what, don't enter the nearby hotel. Things just keep getting creepier and more sinister as you continue walking, and that's when you realize, you're in Phantasmat.

Desperate to find a way out of this nightmare, you go to the hotel despite the girl's warning – just to use the phone to call for help. The hotel is rundown, decaying and most definitely haunted. It stands on a hill that overlooks a drowned city that is now deserted. Although the creepy hotel owner tells you that the catastrophe happened recently, you're skeptical. It looks like this hotel has been abandoned for quite some time.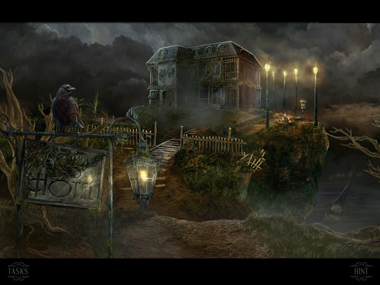 Your innate survival skills kick in and you quickly become immersed in this Hidden Object game adventure. The only way to find your way back to safety is to solve the mystery of what happened to the pale girl, the hotel owner, an odd old woman and the rest of the submerged city. As you try to save yourself, you'll come across old newspapers, audio tapes and secret notes that will help you reveal the truth. But strangest of all, you'll have flashbacks that will slowly reveal what really happened.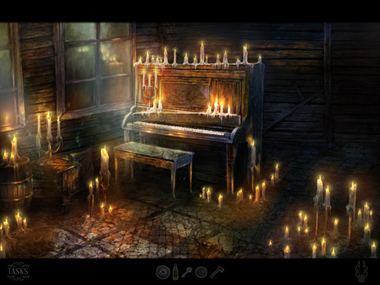 Game play in Phantasmat is a combination of traditional Hidden Object games and point-and-click adventure. You can move around freely in the hotel and forest, picking up useful items and zooming in on glowing areas that take you to a Hidden Object scene. But there's one more exciting added twist: you can switch from Hidden Object to Match 3 style gaming and back as you clear away items! Let's say you're playing a scene in Hidden Object mode and you get stuck. Switch over to Match 3 and as you clear golden eyes from the grid, items will get crossed off your search list. How convenient and flexible is that? Here's an important tip – playing in Match 3 mode will boost your Hint meter quicker, so it's worth it to switch over now and then.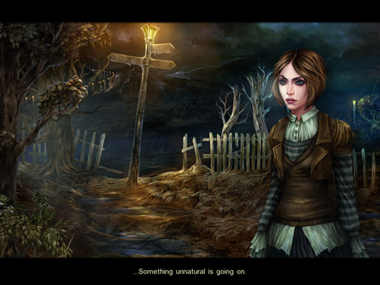 Phantasmat is filled with beautiful, dark imagery. You never know what will jump out at you with every turn. Are the paintings following you with their eyes? Did someone just creek open the door down the hall? The music is also a perfect dreary fit and the spooky whispers will send chills down your spine. Feel a bit closer to solving the mystery behind your stormy night? Play Phantasmat, it's the only way for you to escape this spooky reality and return to life as you once knew it!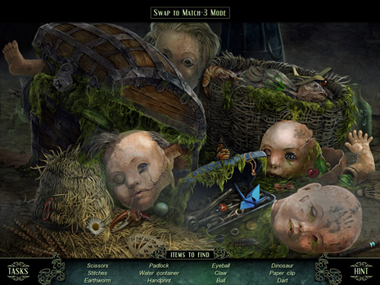 Download FREE
Download this FULL Version PC Game with No Time Limits for FREE!
Download FREE
Download this FULL Version PC Game with No Time Limits for FREE!