The Treasures of Mystery Island – The Ghost Ship
Download FREE »
Track down a friend who has disappeared on a tropical island!
Sixty years ago, an unexplained tidal wave sunk a giant cruise ship called the Queen Margaret, wiping out the entire crew and passengers. You play the role of an eager reporter that goes to a deserted tropical island (or so you think) to uncover the story of the ship lost at sea, the deaths and the ghosts. You don't know it yet, but soon you will find out that there is only one person that can save the island from the deadly tidal wave that is about to strike again…YOU!

Upon arrival to the Island, your accompanying friend goes missing – the first hint that this is not going to be a daunting trip. Next, you learn that the sunken ship is tied to another nearby island, where a magical shaman does black magic to beckon the monstrous wave back to demolish the island you're standing on. Ghosts from the Queen Margaret appear out of nowhere and whisper this tip off to you. This is when your heroic mission begins in Treasures of Mystery Island: The Ghost Ship. You must hurry and track down the shaman before an eclipse that marks the arrival of the terrible wave and mass destruction.  Be strong! The dark forces will do everything in their power to make your fail.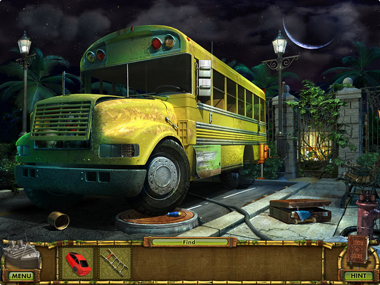 You begin to travel the beautiful island to find answers, which come in the form of Fractured Object challenges, a Hidden Object game variety. You'll spend most of your time collecting pieces of shattered objects like musical instruments, a planer propeller and a ship's wheel. As you re-assemble the broken objects, you will be able to use them to move forward in the game and stop the giant wave. You'll notice that a lot of the fractured objects are rather small, so using hints is a must every now and then. Because you need to use the repaired objects throughout the game, there is a lot of backtracking to previous scenes. Our advice is to place objects in their correct location as soon as you can, even if other parts still need to be found.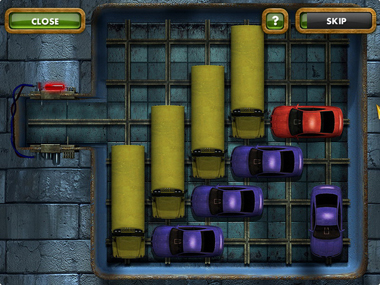 You must be a very curious and independent reporter on Mystery Island if you want to uncover the truth about the sunken ship. Unlike so many other Hidden Object games, information about the plot is not handed to you on a silver platter.  It's up to you to find as many newspaper clippings, notes, letters and random hand written papers around the island as you can to get more clues. So when you see any type of journal, note or paper, click on it or you might miss out on something important!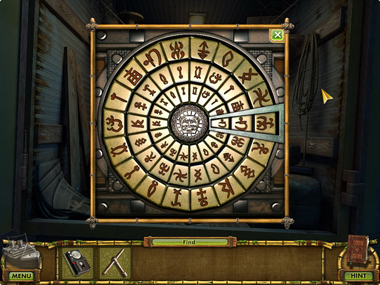 As you journey around this island, you'll also encounter some sliding puzzles and escape puzzles (find your way out of a scene and find an object). Among the lovely detailed graphics you have bonus objects to find in almost every scene. Although some say this game is a bit repetitive, we give it two big thumbs up for suspense, thrills and pure Hidden Object fun! So set sail to Mystery Island, save shipwrecked souls and ward off the fatal wave!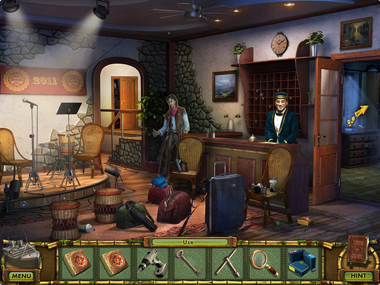 Download FREE
Download this FULL Version PC Game with No Time Limits for FREE!