Exorcist
Download FREE »
Help Garret look for clues in order to free the town from its curse
If you like to combine your favourite game genres into one awesome multi-faceted entertainment experience, then we definitely recommend the horror-themed Hidden Object game, Exorcist . Taking the best of both worlds and adding a unique twist, Exorcist offers a thrilling battle between good and evil, saviour and destruction and your two main characters Garet, the hero and Mephisto, the demon or whatever you like to imagine him as. With each new location you frantically search, lurks a new eerie presence, and it's your job to collect all the evil objects keeping it there and banish that sucker to wherever it came from.

Exorcist 's simple brilliance drives the plot and your eagerness to get the job done without delay. This isn't your average Hidden Object game, as the stunning graphics and well hidden items show. This game is all about ambiance and we absolutely love that. At every turn you know that evil surrounds you and the game's screaming sounds and creepy effects really add to that. Shrill screeches, rustling whispers and the presence of something sinister that you just can't ignore – perfect for the horror-junkie in us all.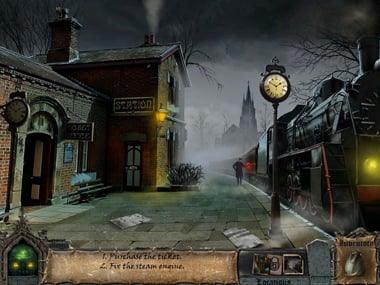 Finding torn up pieces of letters ties the whole game together and is something you have to look out for in every level in order to beat Mephisto's puzzles. Navigating through levels and rooms is straightforward and unlike most other Hidden Object games, there are plenty of rooms to explore and conquer. But it's the creativity of the puzzles that really makes Exorcist stand out. If you get tired of searching, the puzzles will keep you busy and entertained before you enter your next room and continue the fight for all things good.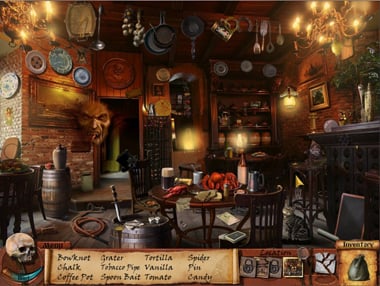 If you're worried about Exorcist being too easy, well we assure you, it's not. Most items are hard to find, well hidden and tiny in the large cluttered rooms. Use the hint button as much as you can to find those cleverly hidden items. As it refreshes 30 – 40 seconds, you don't have to wait ages when you're stuck on those few last items you can't seem to find.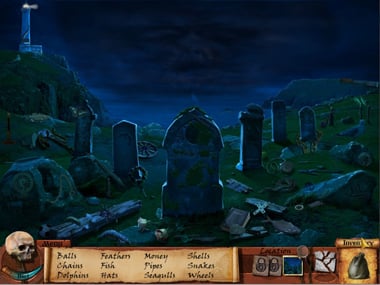 Set in the olden days, it stays true to its time period with well written storylines and clues. It's easy to get lost in the time past for a few hours and a hell of a lot of dark fun. By adding a new dark side to the searching fun of Hidden Object games, Exorcist offers a trick or treat feel to the ordinary and something new to enjoy for the ultimate HOG fans.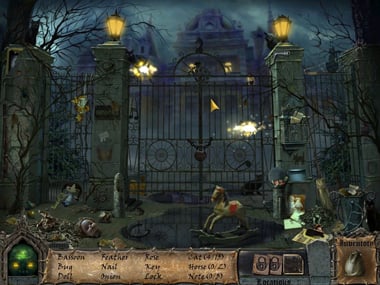 Exorcist takes your usual Hidden Object game and does a 360 with it. Different, exciting and sending a chill down our spine. Now how can you refuse a game filled with such horror this time of year? We suggest you turn the lights down, close the blinds and get sucked into the frightful experience of Exorcist for a while. Get your magnifying glass out and start kicking some demon butt!
Download FREE
Download this FULL Version PC Game with No Time Limits for FREE!